TeleCare® SAFEHOME devices are designed with your safety in mind.
The devices support independent living and prevent situations from escalating to injury. Whether it's seniors who wish to age-in-place, someone with a cognitive disorder or injury, or someone at a high risk of falls, the TeleCare® SAFEHOME devices are there for you.
CookStop
Anyone who cooks at home — or at the campus dormitory — can enhance their safety with our motion activated CookStop stove safety device.
Lockbox
The SAFEHOME LockBox works in tandem with our other systems to ensure emergency services can reach you quickly and safely in the event of an emergency.
Better Together
SAFEHOME devices work together with our Telecare® monitoring services and SAFEHOME devices to create one, seamless and secure safety network.
Our Products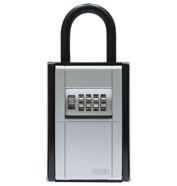 TeleCare® SAFEHOME LockBox
TeleCare® SAFEHOME LockBox provides secured exterior concealment of keys, FOBs or entry codes. Ensures unhindered entry and maximum security.
Learn More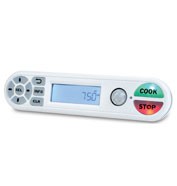 TeleCare® SAFEHOME CookStop
CookStop is a motion-sensor, stove safety device that helps prevent unattended stove fires. It can be used with any electric stove.
Learn More